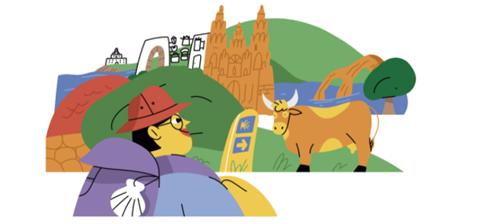 On Friday, September 24, the project was presented in Santiago: ¡Buen Camino! – Google Arts & Culture.
In which the protagonist is the Camino de Santiago.
The Spanish Federation of Associations of Friends of the Camino de Santiago, together with the Xunta, the Cathedral of Santiago and google services, have prepared this magnificent journey.
Within the Federation have participated hospitaleros and Associations, and among them ours, the Association of Friends of the Camino de Santiago de la Comunitat Valenciana, specifically with the theme: "The experience of the Camino", you can see it in this link
https://artsandculture.google.com/story/LgWhxXKQ8Q9M-g Some photos are from 1985, therefore historical.
In this other link, you have everything complete
https://artsandculture.google.com/project/caminos-de-santiago
Enjoy it